Nook & Kranny Kafe
Welcome!
Please Note: Vacation Days »
We are closing from September 7th through September 10th for some much needed rest. We will be back with our normal business hours on September 11th.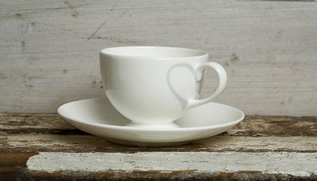 Events:
Friday, Saturday, and Sundays book a private
party for up to 40 people.
Call (610) 933-5393
Spring Specials 2015
Nook & Kranny Grits
Freshly Made Grits with Butter & Brown Sugar
Small $3.50/Large $5.50
May Be Added as a Side to any Entree

Barbequed Pulled Pork Sandwich
House Made Barbeque Pulled Pork Piled High on a Brioche Roll with One Over Hard Egg & Choice of Cheese – Served with Choice of Side $9.00

Chopped Kale Salad
Fresh Kale Chopped and Mixed with Nutmeg Almonds, Feta Cheese, Fresh Blueberries, & Raisins – Tossed in House Made Blueberry Vinaigrette $10.00 Add Grilled Chicken $13.00

The Ultimate Breakfast Sandwich
Two Eggs Over Hard, Mayonnaise, Fresh Spinach, Tomato, Bacon, Avocado, & Choice of Cheese Served on a Ciabatta Roll – Served with Choice of Side $9.50

Nook & Kranny Quiche
Two Personal Sized Quiche – Served on a Bed of Greens with Choice of Side – Ask Your Server for the Quiche of the Day $7.00

Corn Bread Pancakes with Vegetarian Chili
Short Stack of House Made Corn Bread Pancakes topped with Our Vegetarian Chili – Topped with Cheddar Cheese, Sour Cream, & Avocado $9.50
Serving breakfast all day!
Nook and Kranny is a BYOB*, as a BYOB establishment, we invite you to
bring your favorite wine, beer, or liquor to accompany your meal.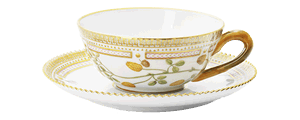 "All I want is a proper cup of coffee,
Made in a proper copper coffee pot.
I may be off my dot but I want a proper coffee
In a proper coffee pot. Iron coffee pots, and tin coffee pots
They are no use to me. If I can't get a proper cup of coffee
In a proper copper coffee pot I'll have a cup of tea."
-R.P. Weston/Burt Lee

Stop by and enjoy a great food from our upscale menu
in our quaint new cafe, the Nook & Kranny.
Hours: Open daily for breakfast, and lunch.
Monday through Friday 7:00 to 3:00
Saturday & Sunday 8:00 to 3:00
Executive Chef / Owners Raymond and Christina Rubeo of Rubeo's Catering, and the Whitebriar Inn, Avalon, NJ, will bring to Phoenixville the high quality of food and service they are known for at the other establishments.


Proudly serving Cafe Excellence Coffee and Le Bus Breads.
* To partake in BYOB you must be 21 years old, and show valid ID.